While you do not have to track your temperature while using NC° Follow Pregnancy, you can still make the most of the app by continuing to track other kinds of symptoms (such as moods, pains, vaginal discharge, skin, or sex drive). This will allow you to keep track of the changes that happen in your body as the pregnancy progresses.
You can learn about the different NC° Follow Pregnancy trackers here.

All the data that you log in the app is logged from the Add data page, which will automatically open when you open the app for the first time each day. You can always go back to the Add data page at any time during the day by clicking on the + icon in the navigation bar at the bottom of the app.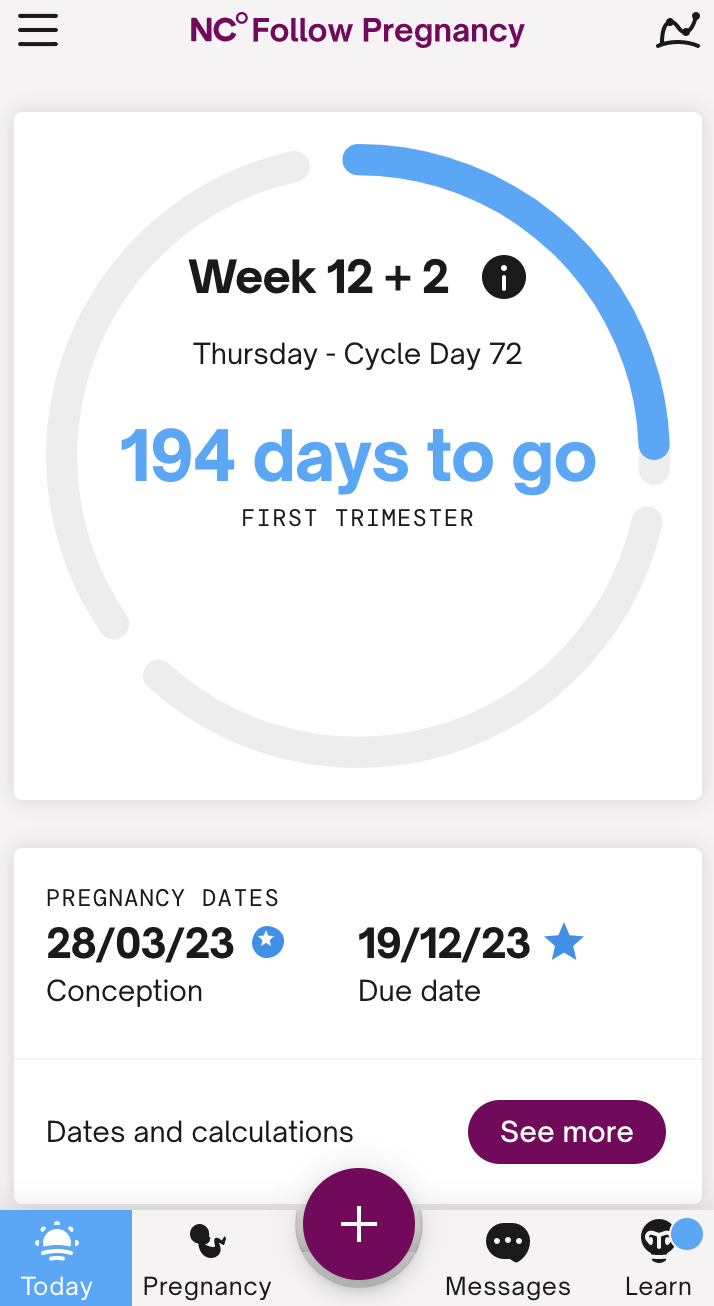 To log data, simply click on the data you want to add to select it. In certain sections, like the Notes, you will need to type in the information you want to make note of for that day.
When you have finished logging your data, make sure that you press the Save button at the bottom of the Add data page.