When your pregnancy ends, for any reason, you should log it in the app by going to your Settings and updating your mode to NC° Birth Control or NC° Plan Pregnancy depending on your needs.
Alternatively, you can also go to your Add Data page, scroll all the way down to Pregnancy Options, and select No longer pregnant. There, you can also log a negative pregnancy test, which will end the pregnancy.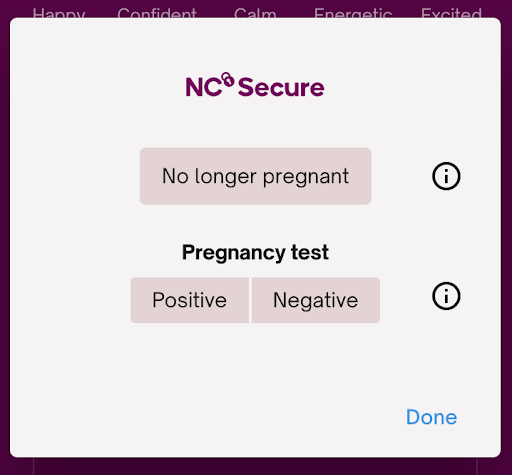 Once you notify the app that you are no longer pregnant, you will be prompted to answer a few questions (for instance, to confirm the date the pregnancy ended). This will help the algorithm to better understand your current situation and adjust accordingly.
Once you have answered all the questions, you will be switched to your new mode and the app will then start calculating your fertility again.
The end of a pregnancy marks the start of a new cycle for your body, which is why the day your pregnancy ended will show as Cycle Day 1.
To learn more about how to use the app after a pregnancy, click here.
For more guidance on how to use the app moving forward based on your situation, please click into the scenario that applies: