The algorithm behind Natural Cycles uses your body temperature and when you use an Apple Watch alongside the NC° app, the watch will measure your temperature while you sleep!
How to enable the Apple Watch integration
To use Apple Watch with Natural Cycles, you need:
An Apple Watch with a

temperature sensor

: Apple Watch Series 8 and higher have temperature-sensing capabilities - this includes Apple Watch Series 8, Series 9, Ultra, and Ultra 2.

iPhone with iOS16

(or higher)

NC° app version

5.1.0

(or higher)
When you connect your Apple Watch to Natural Cycles for the first time, we will provide step-by-step instructions in the app so you will be guided every step of the way. You can also find the detailed instructions here.
Did you recently upgrade to an Apple Watch with a temperature sensor? In that case, you must wear your new watch overnight at least once for it to collect data before attempting to connect it with your NC° app (otherwise you may see a warning saying your watch is incompatible).
How does using Natural Cycles with Apple Watch differ from using an oral thermometer?
The biggest difference with using an Apple Watch as opposed to an oral thermometer is that you don't have to measure your temperature every morning because you wear the watch overnight.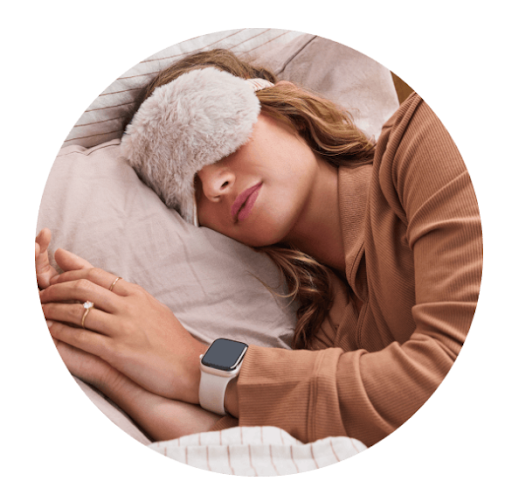 Just make sure that you wear your watch every night. In the morning, your Apple Watch will sync automatically with the NC° app after Sleep Focus turns OFF so all you need to do is open your NC° app to check your fertility status.
When using the NC° app with Apple Watch, there are no changes to Natural Cycles' effectiveness. Learn more about effectiveness here.
Please keep in mind that using Apple Watch is not the same as measuring orally with a thermometer and temperatures collected from the watch should not be compared to measurements from an oral thermometer or other devices. We write more about this here.
Where can I purchase an Apple Watch?
You can buy a compatible Apple Watch at any Apple Store or via the Apple website.
Can I use Natural Cycles with other wearables?
You can learn more about using Natural Cycles with other wearables here.