When you sign up for Natural Cycles, whether it's for a Monthly or Yearly subscription, you will need to cancel it if you don't want your subscription to be automatically renewed on the next renewal period. Cancelation of your subscription must be done at least 24 hours before the subscription is scheduled to be renewed. You will then receive an email verifying you have successfully canceled.
If you have previously paid with Paypal or credit card you need to cancel your subscription by accessing your account and following these steps:
Open your app or log in through

our web app

.

Click on Profile in the bottom menu

Click on 'Your Subscription', and again on your Monthly/Yearly subscription

Press the 'Cancel Subscription' button in the bottom

Once completed, you will see a new indicator showing 'Canceled' next to your subscription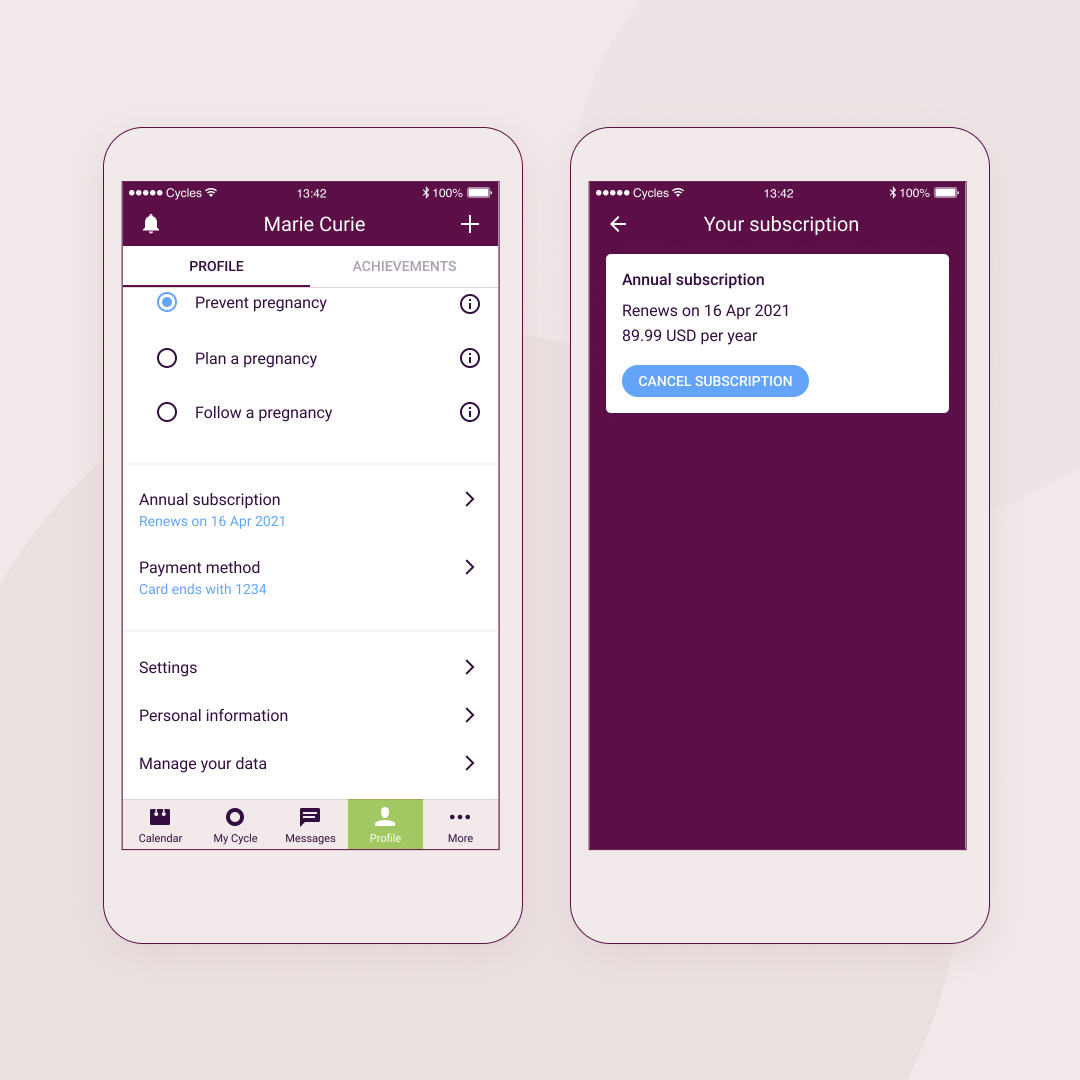 If you have paid with your Apple ID (In-App purchases), you must go to your Apple ID in your phone settings and cancel it from there. See Apple's description here on how to view or cancel subscriptions.
You can re-activate your subscription at any time under the same menu - all your data is saved in your account. You can continue to add data for the remainder of your paid period. You can see the date your subscription ends on your profile in the app.
If you cancel your subscription before the end of the current subscription period, we will not refund any subscription fees already paid.