To get the most out of Natural Cycles, we recommend that you log as much data as possible. This will allow the NC° algorithm to get to know your unique cycle and adjust with new data, and it will also help you keep track of your cycle patterns and learn about your body.
All the data that you log in the app is logged from the Add data page, which will automatically open when you open the app for the first time each day. You can always go back to the Add data page at any time during the day by clicking on the + icon in the navigation bar at the bottom of the app.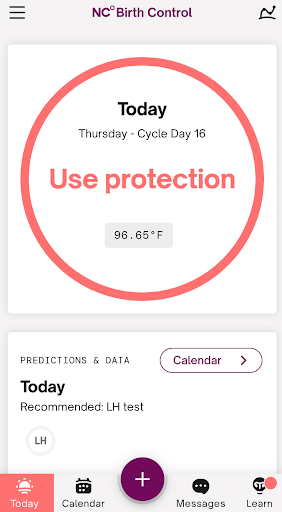 To log data, simply click on the data you want to add to select it. In some cases, clicking on a data type will open up some more options so that you can be more specific about what data to add (for example, when clicking on Period, you can select the flow if you have this option enabled).
In certain sections, like the temperature field (for those measuring with a basal thermometer) and the Notes, you will need to type in the data you want to log.
When you have finished logging your data, make sure that you press the Save button at the bottom of the Add data page.