Natural Cycles uses body temperature as the most important fertility indicator to analyze your cycle and identify your fertile window. For that reason, tracking your temperature is integral to your NC° experience.
The following devices are compatible with Natural Cycles. Read on to identify which one is the best fit for you!
Basal thermometers
If you are using Natural Cycles with a thermometer, it is essential that you use a basal thermometer, which measures with a higher precision since it produces a measurement with two decimal places (regular fever thermometers only measure one decimal place).
With a basal thermometer, you should measure first thing in the morning, right after waking up (before sitting up, drinking water, snoozing, or getting out of bed) because the basal temperature is your resting temperature, and it is lowest when you sleep. Learn more about measuring with a basal thermometer here.
Measuring with a basal thermometer is a good option for people who:
Have a regular sleeping schedule
Can measure first thing in the morning daily
We offer two different models of basal thermometer depending on your region and availability.
Basal thermometer
NC° Thermometer Gen1 (Outside the US & Europe)
Bluetooth basal thermometer
NC° Thermometer Gen2 (With Bluetooth function - US & Europe)
Wearable devices
Tracking your temperature just got easier by integrating a wearable device with the Natural Cycles app. Currently, the only wearables Natural Cycles integrate with are the Oura Ring and the Apple Watch*.
*To use an Apple Watch with Natural Cycles, your watch must have a temperature sensor: Apple Watch Series 8 and higher have temperature-sensing capabilities, including Apple Watch Series 8, Series 9, Ultra, and Ultra 2.
With a wearable device, you wear the device while you sleep, sync it to the NC° app in the morning and check your fertility status. This means that you don't have to worry about having a regular sleep schedule or morning routine - the device does the work for you.
Wearables are a good option for people who:
Have a regular, irregular, or interrupted sleeping schedule
Struggle to measure your temperature at the same time first thing every morning
Value the additional features offered by the Oura Ring or Apple Watch
While we do aim to add additional wearables, given that Natural Cycles is regulated as a medical device by the FDA in the US and CE-marked in Europe, we are held to very high standards of quality and testing before our products reach our users.

Benefits of using the Oura Ring with Natural Cycle:
Exclusive discount code for NC° users
Measure seamlessly overnight
Charge less frequently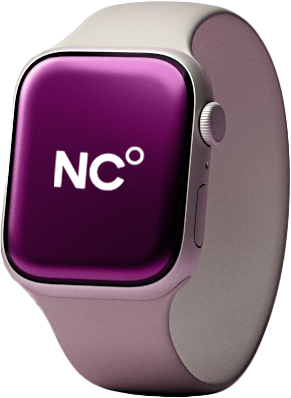 Benefits of using the Apple Watch with Natural Cycle:
Fast shipping
Measure seamlessly overnight
No membership fee