Important to note: If you are discontinuing hormonal contraception/birth control, you may first experience a withdrawal bleed, which should be logged as 'Withdrawal bleeding' in the app. We write about this here.
When do I add a period?
You should add a period on the days when you need to use a pad, tampon, or period cup, etc., for your bleeding. It is very important that you press 'period' for each day that you are bleeding, not only to let the algorithm know when your new cycle starts but also for the algorithm to give you correct period predictions for your coming cycles. If you have light bleedings after your period, you should continue logging it as a period for as long as you are bleeding.
You can enter your period and choose to select whether it is light, medium, or heavy.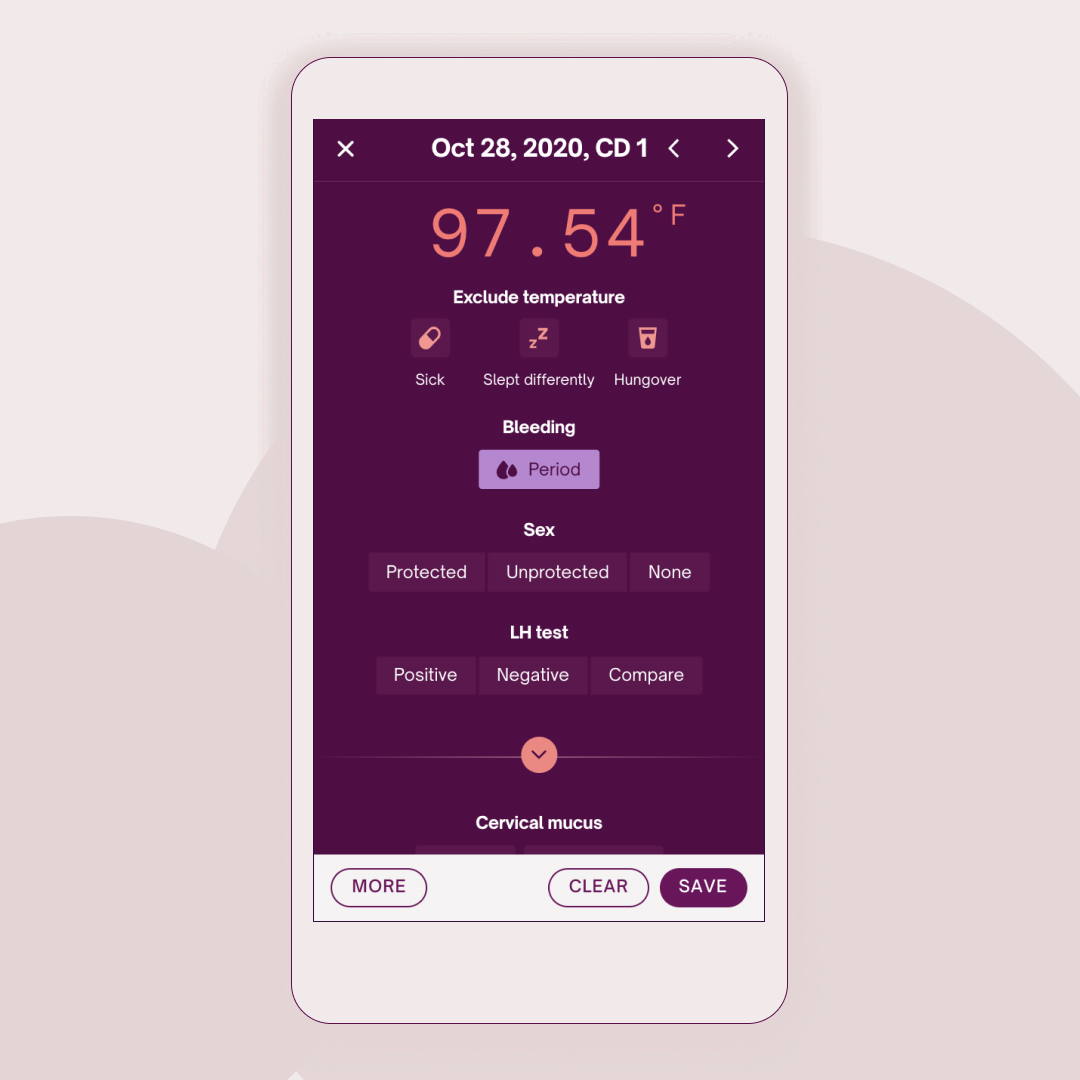 Read more about the period and what it is here.
What is spotting?
Spotting is very light bleeding, most often just brown/pink-ish fluids or a few drops of blood that you may see when visiting the bathroom or on the toilet paper. Spotting usually occurs after ovulation, as the release of the egg may also release some blood and other fluids from the follicle. During these days, you may need to use a panty liner. Spotting is a data point that the algorithm doesn't consider when calculating your fertility status but is shown to you on various pages of the app.
Spotting may also occur during pregnancy and can be logged as spotting during that time as well. Please note that if you are experiencing any bleeding during your pregnancy, it is recommended that you talk to your healthcare professional.
**If you are unsure if you are experiencing withdrawal bleeding or a period, please consult your healthcare professional.
If you are interested in reading more about this topic, please visit our Cycle Matters blog post on spotting.