What are predictions?
Predictions are when the app shows you what your coming days/cycles might look like. The algorithm bases your predictions on the data that you have entered (for example, your temperatures, previous cycles, and entered LH test results). However, it is important to note that predictions may change over time depending on the data that you add.
Where can I see them?
• The Daily status page - There you can see the predictions just below your Daily status. It will say "Predictions - do not take as a result"; this refers only to your predictions for the coming week, not for your Daily status.
• Monthly view - These predictions are for the coming 1-5 cycles, depending on how long the algorithm feels that it can give you predictions.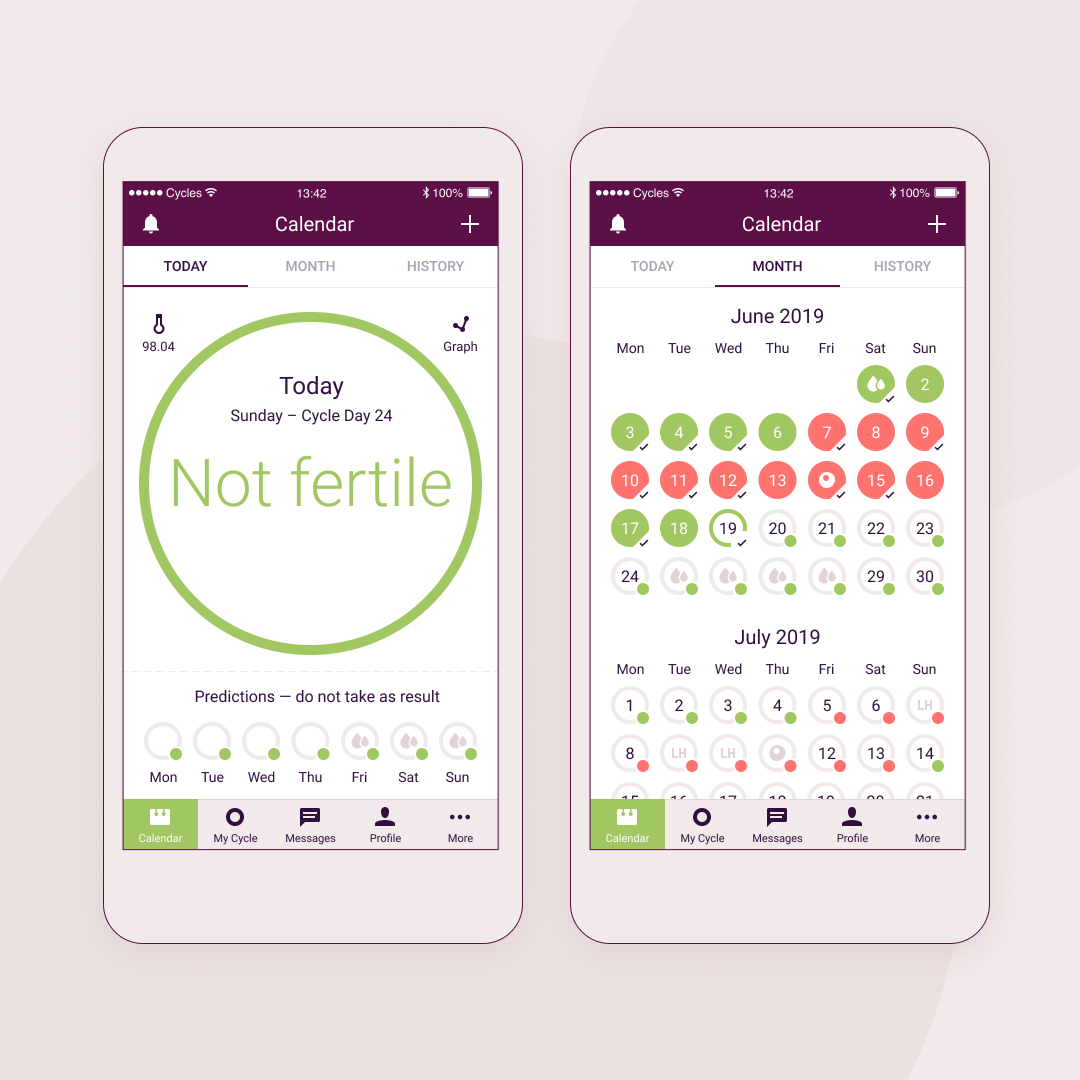 How long predictions will I have?
The length of your predictions in the Monthly view depends on your cycle regularity, how long you have been using the app, and how well the algorithm knows your cycle. If you usually see around three cycles ahead, and suddenly you only see 1, this is because of some irregularities in your cycle. Keep measuring according to our guidelines, and your long-term predictions will return.
Can I use the predictions to plan ahead?
You can use the predictions to get an idea of how the algorithm believes that your coming days will look. You can't use your predictions as a result because they are subject to change as you give the algorithm more data. Always check your Daily status to see your fertility status for that given day.
What happens if my predictions change?
If your predictions change, this is because the newly added data you have entered indicates that the coming days will not be how the algorithm first predicted. It's not something to worry about, since you always need to look at your Daily status to see if you are fertile or not, and the predictions should not be used as a final result.