When excluding your temperature, you can enter the temperature on the 'Add Data' page and then choose to exclude it by selecting one of the 3 following reasons: 'Sick', 'Slept differently', and 'Hungover'.
Several factors can affect your temperatures, such as sickness, alcohol consumption, and changes in your sleep routine. For these instances, it is best to exclude your temperature. Otherwise, this can skew your data and may make it difficult for the algorithm to narrow down your fertile window accurately.
In general, your temperature can be affected by the following reasons:
You have slept 2h more/less than usual

You have already snoozed your alarm

You have slept very poorly, or been awake in the last 4h

You have had more than two alcoholic beverages the night before

You have already gotten out of bed

You feel sick
The app will also automatically detect unusual temperatures for your cycle and mark them as excluded; you will notice this as the temperature will have a strikethrough, accompanied by the 'A' icon (A = Algorithm) - see below.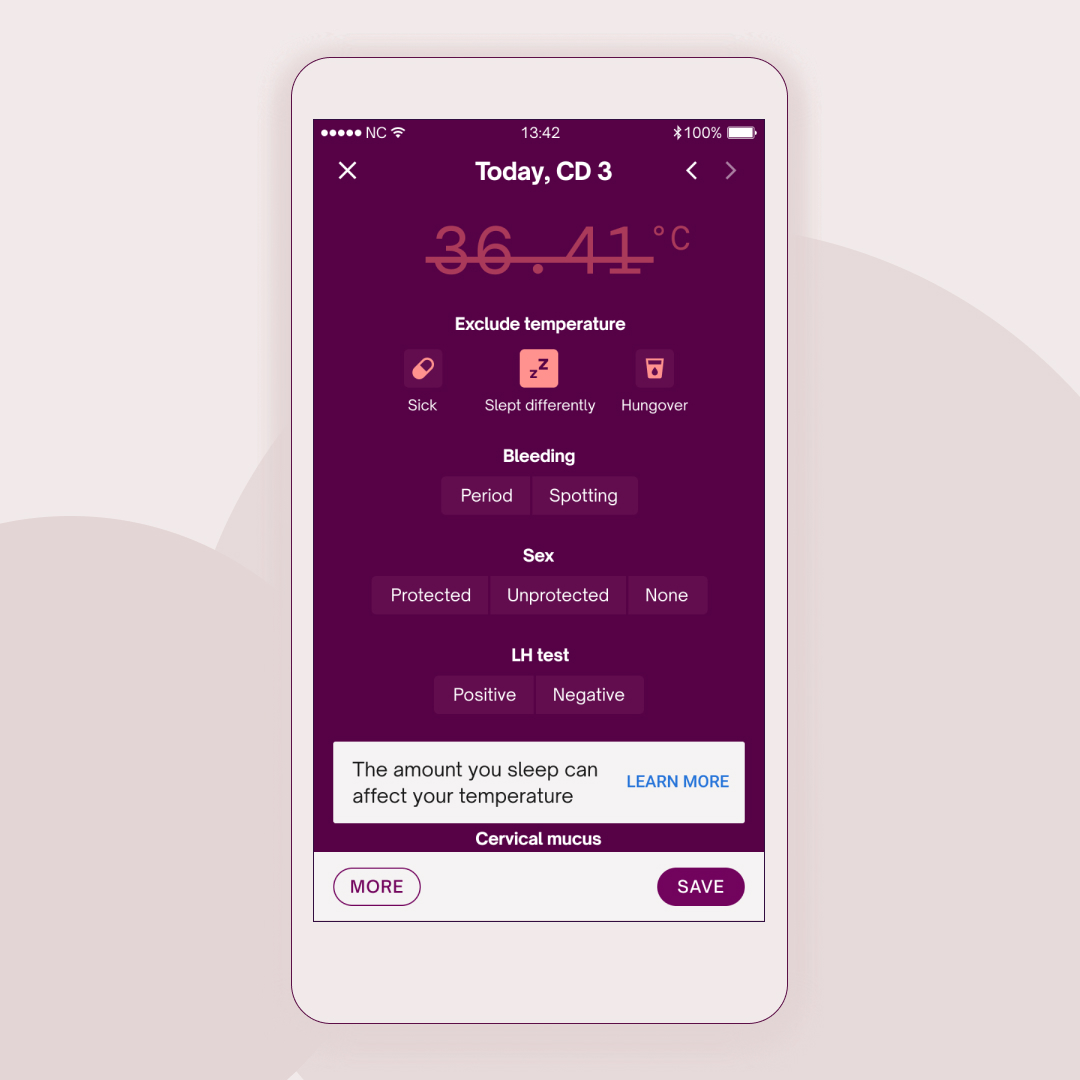 An excluded temperature is not taken into account by the algorithm to calculate your fertility status. For that reason, the more 'normal' temperatures you enter, the better your green day ratio is likely to be.
Most common reasons for excluding a temperature:
You have been awake recently, such as snoozing your alarm or your partner waking you up earlier than your alarm

You woke up or fell asleep later/earlier than usual, such as on the weekend

You have slept very poorly, such as nightmares or restless sleep

You have had more than two glasses of alcoholic beverages the night before