What are fertility indicators?
Several indicators can determine a person's fertility status. As different hormones are released during the menstrual cycle, the body sends us different signals that can help us better understand where we are in our cycle.
Natural Cycles uses primarily body temperature with support from optional LH test results, as these are the most scientifically accurate and objective measurements, as well as the easiest to track.
The body temperature is an indirect measurement of the amount of the hormone progesterone in the body: a rise in body temperature (about 0.3°C or 0.5°F) coincides with an increase in progesterone levels which happens after ovulation. A sustained rise in temperature is, therefore, a confirmation that ovulation has occurred and that you're currently in the luteal phase, which is a non-fertile phase of the cycle.
You can read more about body temperature here.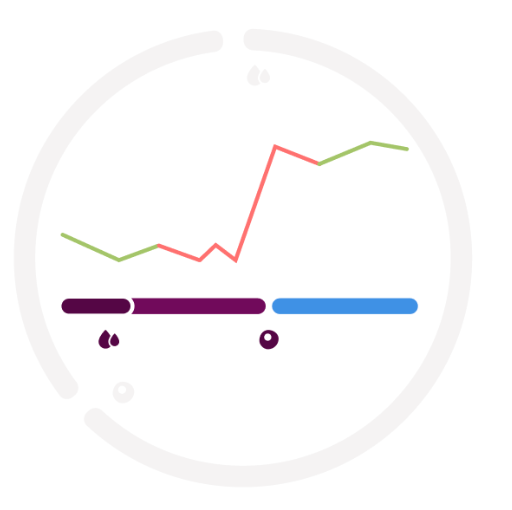 Luteinizing Hormone (LH) tests (optional), also known as ovulation tests, measure the amount of LH in a person's urine. LH levels rise roughly 48h before ovulation and start the ovulation process in the body. A positive result on an LH test, followed by elevated temperatures, confirms that ovulation has occurred.
You can read more about Luteinizing Hormone here.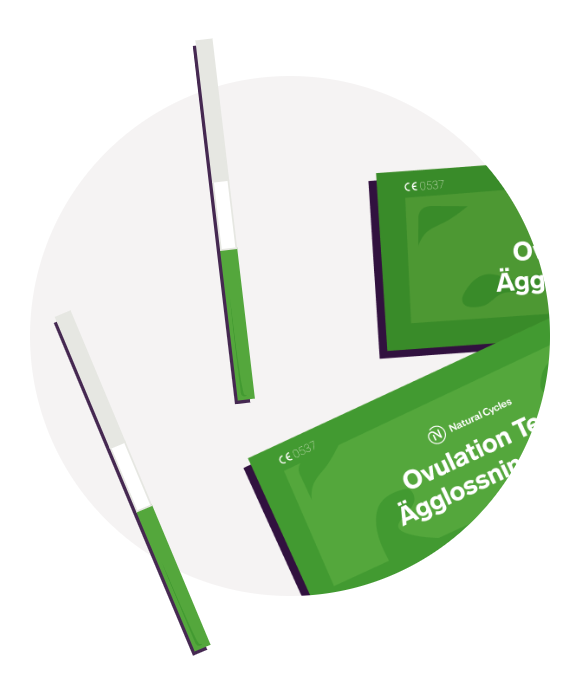 Why does the Natural Cycles algorithm only take temperature and LH into account?
Temperature and LH tests are quantitative measurements, which means that you don't have to interpret the data yourself – this reduces the risk of human error. Natural Cycles is a simple and user-friendly method of contraception that you don't need any training to use. This means we have decided to solely include temperature and LH as data points to confirm ovulation. The app's intelligent algorithm takes your menstrual cycle patterns and monthly variations into consideration, including your cycle history, cycle irregularity, temperature fluctuations, recent usage of hormonal contraception, ovulation day variation, sperm survival, etc.
What about cervical mucus?
You are able to track cervical mucus in the app, and this is an excellent way to learn more about your unique cycle. While cervical mucus can be a fertility indicator, our algorithm doesn't consider it when calculating your fertility. Your temperature is the main indicator for detecting ovulation. You can read more about this here.
If you would like to track other fertility indicators, you can add these to the Notes section of your Add Data page.