You are able to customize the settings for the NC° Thermometer Gen2 by going to the menu in the top left corner of the app > My device > Device settings.
There, you can choose if you want the thermometer to beep, light up, or both when indicating that you should start and stop measuring. Kindly note that you need to have at least one of these options enabled at all times.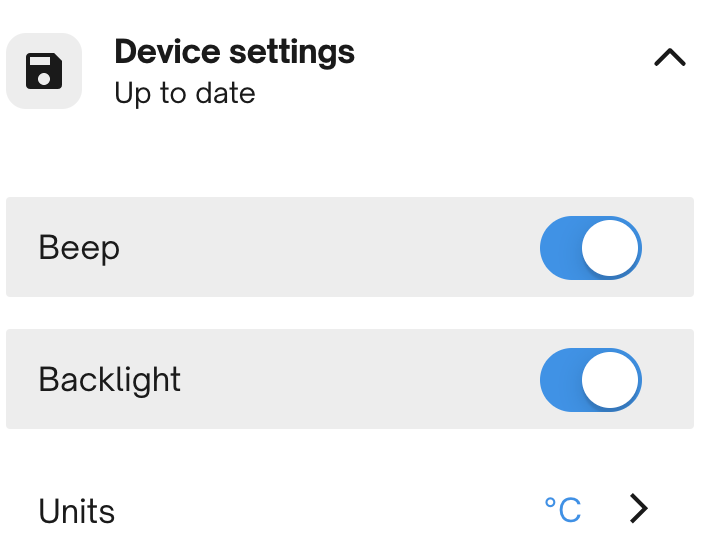 You can also change the units of measurement from Celsius to Fahrenheit (and vice versa).
When you change a setting, you need to sync the app with the thermometer by pressing the Bluetooth button while on the My device page for the new setting to be applied.
In the My device page, you are also able to see your thermometer's battery level, so that you know when the battery needs to be changed. You can read more about how to do this here.