Please note that the Oura beta is currently full and we will no longer be accepting any new users for the time being.
The algorithm will automatically exclude temperatures affected by sleep, or irregular heart rate, amongst other factors. There will be times when the temperature algorithms will conclude that your reading from a particular night is to be excluded or that there is not enough data.
However, it is useful if you can track if you feel sick or hungover. Not doing this won't affect the app's effectiveness, but adding as much info as possible can further your own understanding of your cycle and help us with future app development.
Some examples of how this will look for you in the app: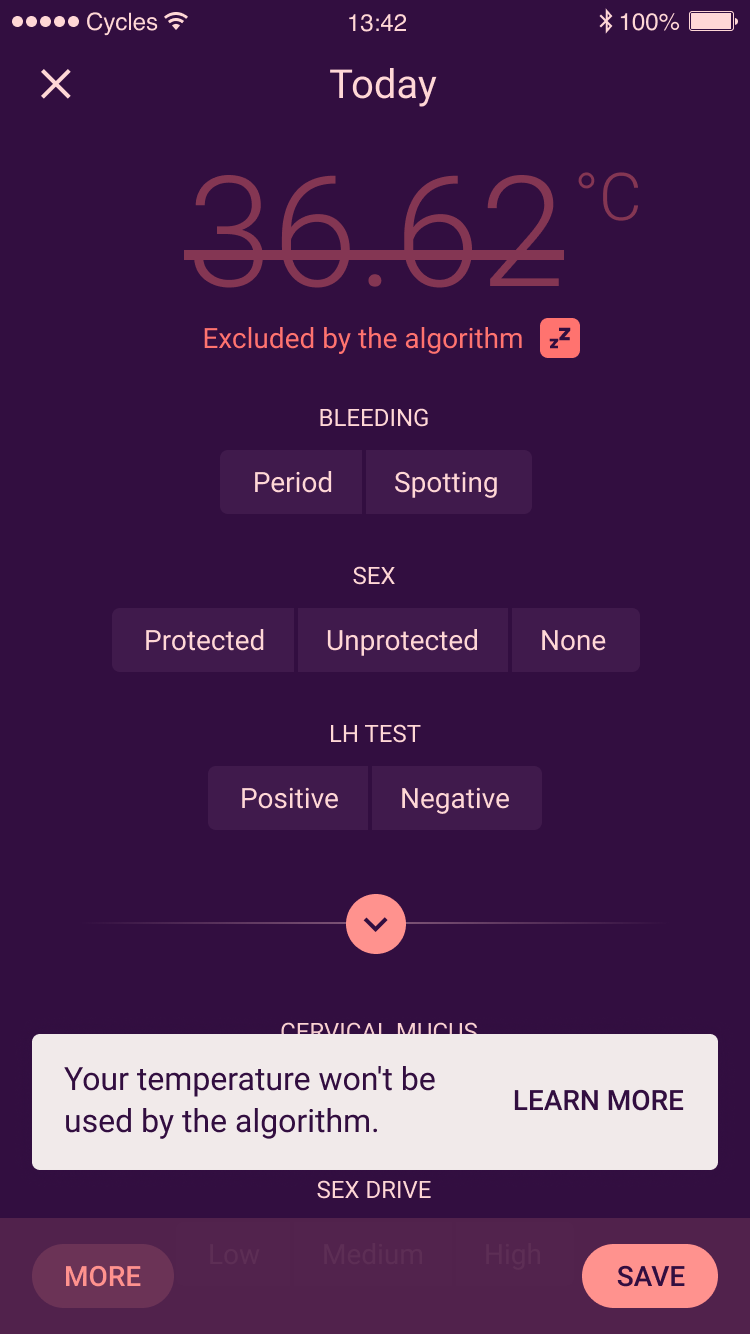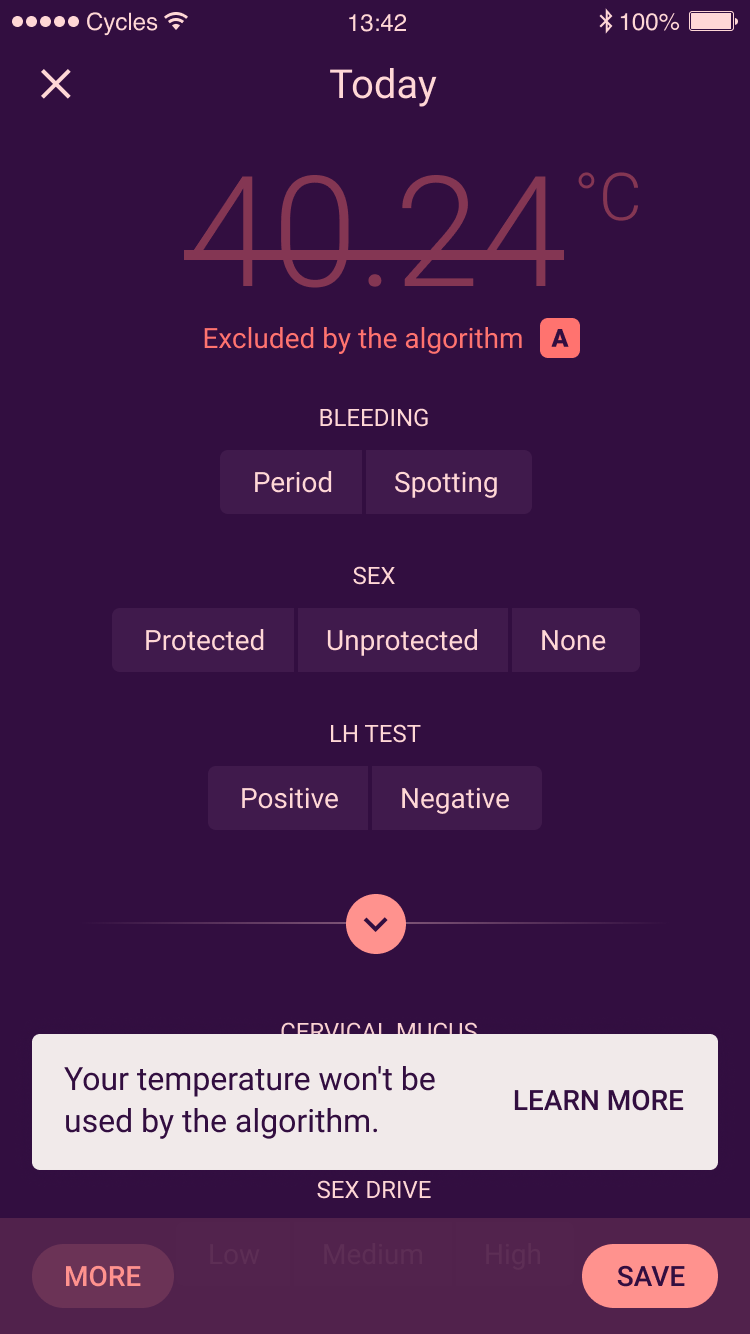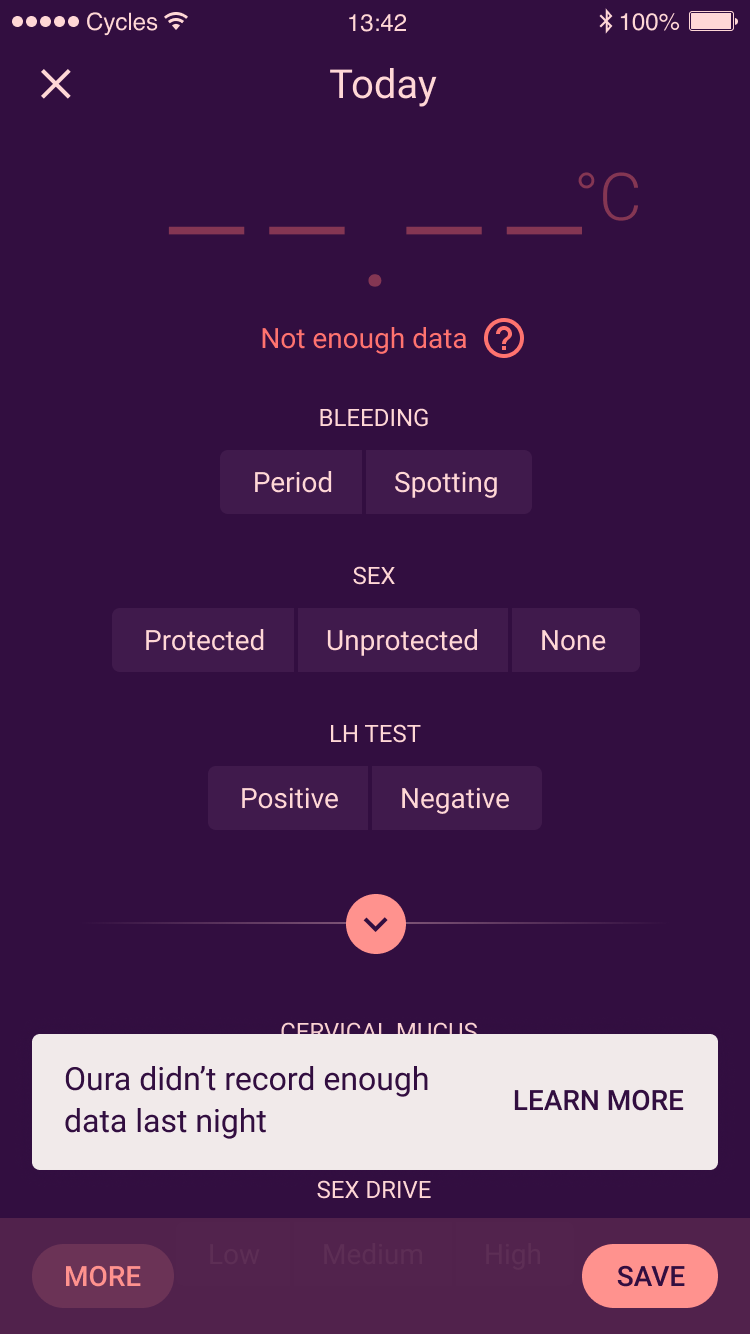 .