At Natural Cycles, we count pregnancy weeks from the ovulation day - this is when conception happened and the female egg cell was fertilized by sperm.
You'll likely not be able to confirm pregnancy for several weeks: implantation needs to happen first and there needs to be sufficient buildup of hormones for a pregnancy test to give a positive result.
When using Natural Cycles to plan your pregnancy, you will see a pregnancy symbol that is displayed 1-5 days after your predicted period - depending on how regular your cycle is and how well the algorithm knows your cycle.
The healthcare system counts the pregnancy weeks from 14 days after your last period began. However, this can be inaccurate as many women do not ovulate on day 14, since all our cycles are different. Later in pregnancy, how far along you are is determined by ultrasound - but again, this isn't directly linked to ovulation day. This is why the due date you get from the midwife may differ from Natural Cycles' due date.
Implantation bleeding
Some women may experience implantation bleeding, which can happen roughly 10-14 days after ovulation, arriving around the same time as your period would normally be due. Implantation bleeding is often a lighter spotting than a menstrual flow and can be more pink or brown in color. Head over to our blog post to read more about implantation bleeding.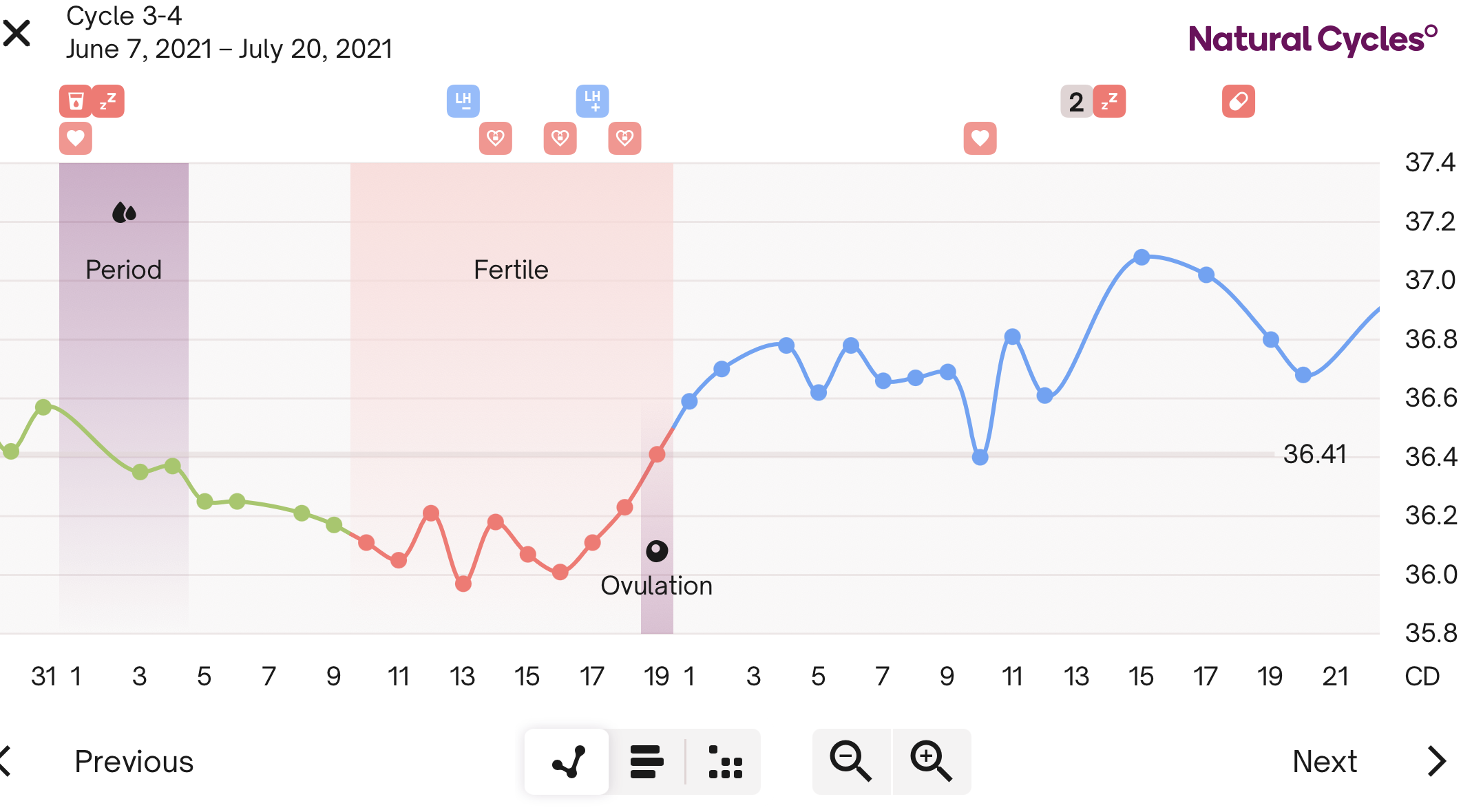 In the picture above, we see how the graph looks for an NC° Plan Pregnancy user who has become pregnant. Ovulation is marked on CD 19, and the days after have changed to blue – which is the color for pregnancy in the app. The first day after ovulation marks the start of a new cycle for pregnant users (that day will show as CD 1).